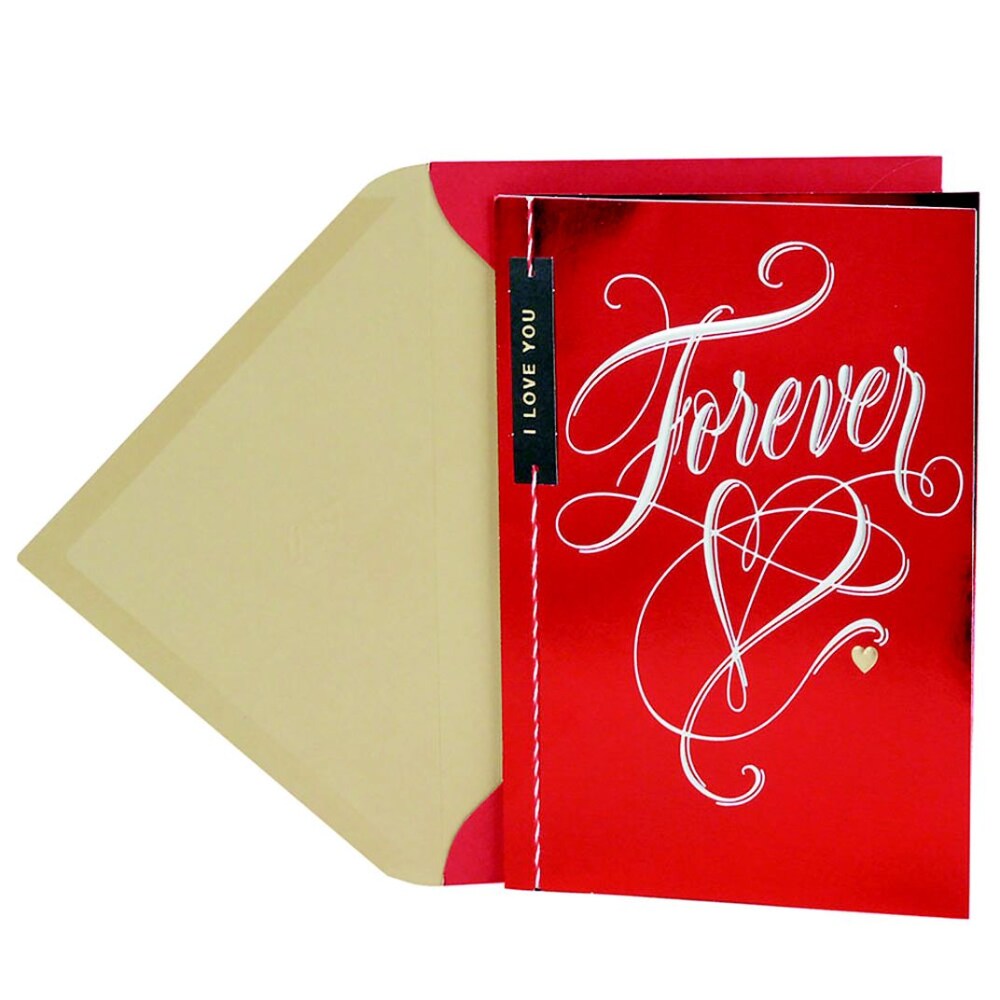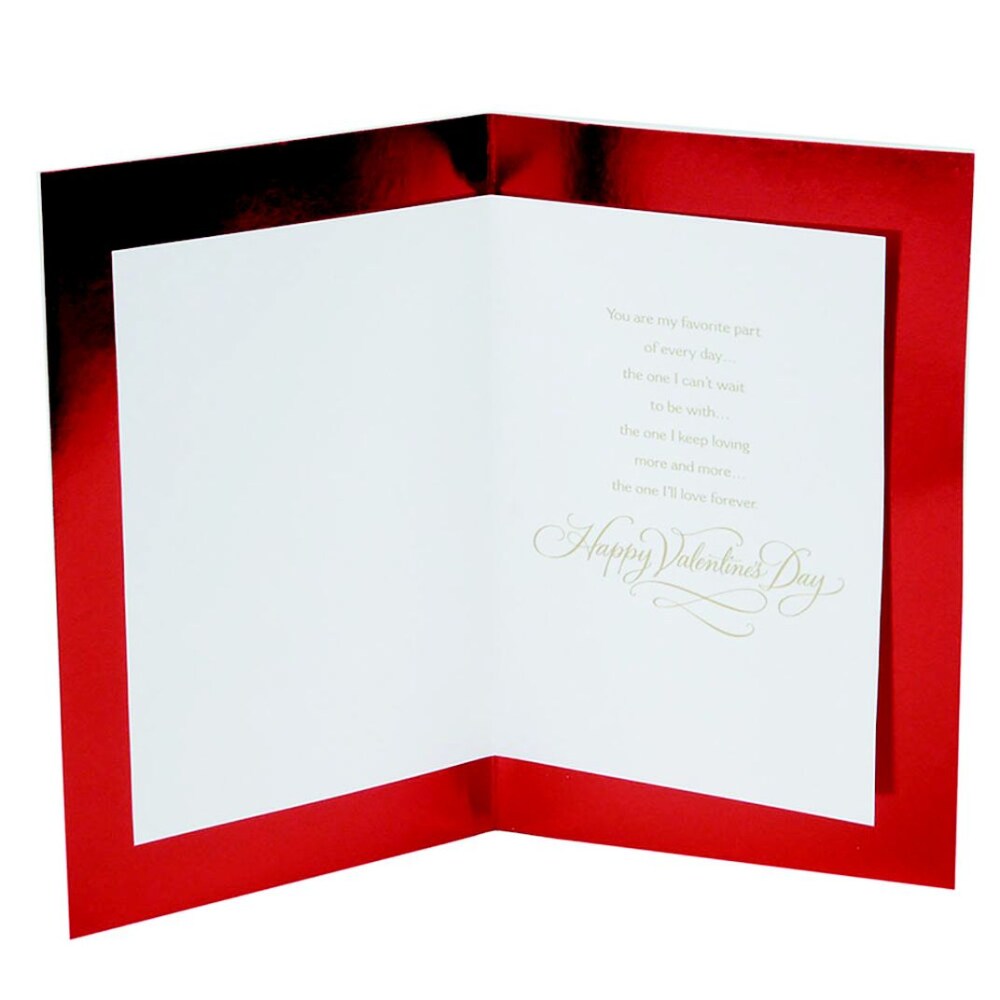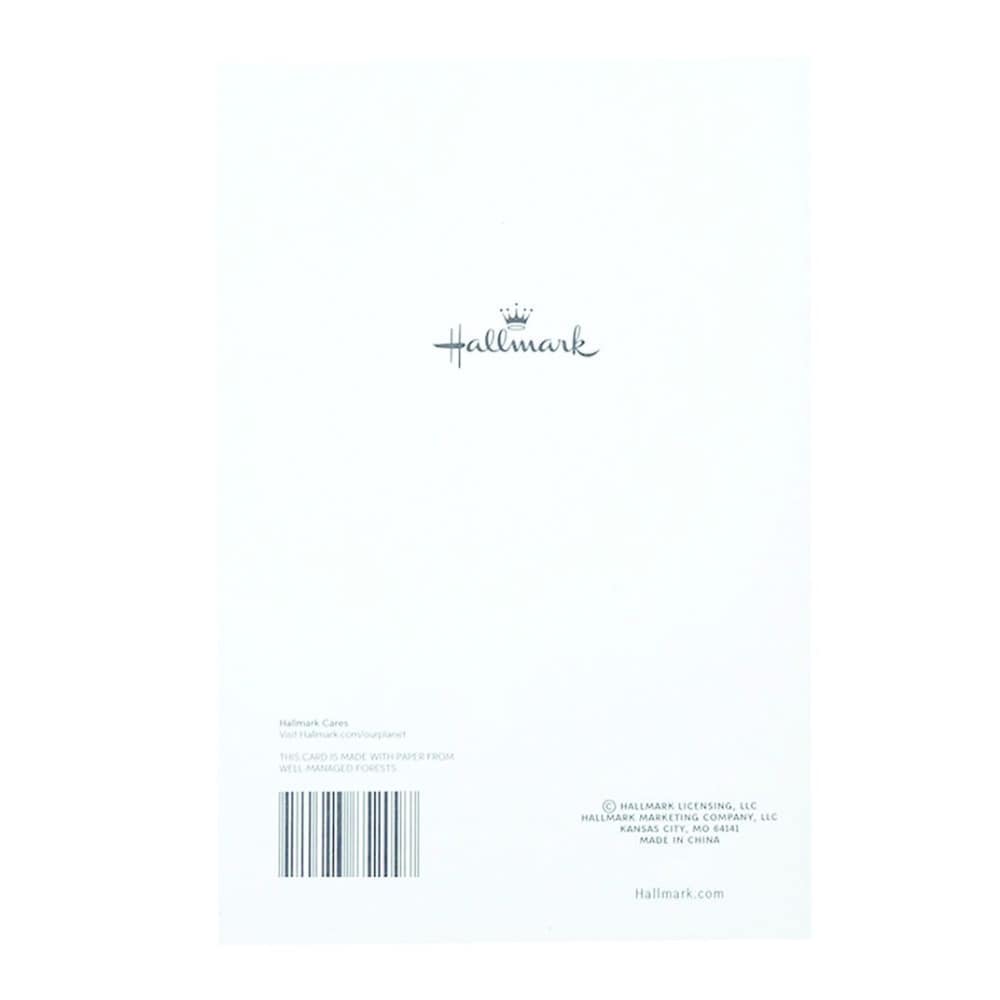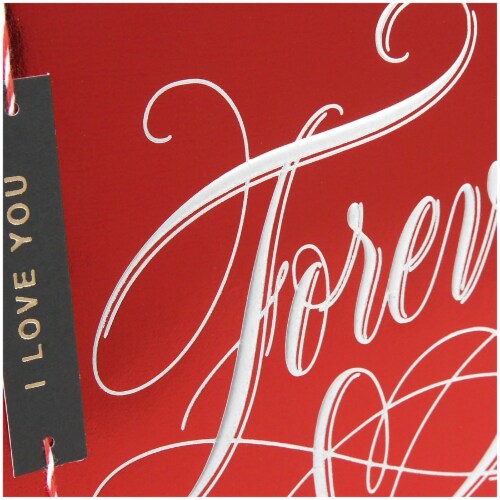 Valentine's Day Card #27: Hallmark Valentine's Day Card for Significant Other (Forever Letterin
Send a sweet note to your husband, wife, girlfriend, boyfriend, or romantic partner with a lovely Valentine's Day card they're sure to appreciate.
Cover features a red-and-white striped string holding a tag that reads "I love you," and "Forever" lettering, accented with gold foil, on a metallic background. Inside reads: "You are my favorite part of every day... the one I can't wait to be with... the one I keep loving more and more... the oneI'll love forever. Happy Valentine's Day."
With an elegant design and romantic sentiment inside, this card is the perfect accompaniment to any great Valentine's Day gift and a memorable way to wish the person you love a happy Valentine's Day.
Valentine's Day card measures 5.8" x 8.3" and comes with a coordinating envelope.
Printed on high quality paper stock, Hallmark greeting cards are made with paper from well-managed forests.
Wish your sweetheart a happy Valentine's Day with a lovely Valentine's Day card that lets them know just how you feel. With an elegant, foil accented design and heartfelt message, there's plenty of room to write your own note inside to the one you love. Whether you'll be together or apart on February 14th, your significant other is sure to appreciate a thoughtful note from you as they celebrate the ones they love the most. The Hallmark brand is widely recognized as the very best for greeting cards, gift wrap, and more. For more than 100 years, Hallmark has been helping its customers make everyday moments more beautiful and celebrations more joyful.
---