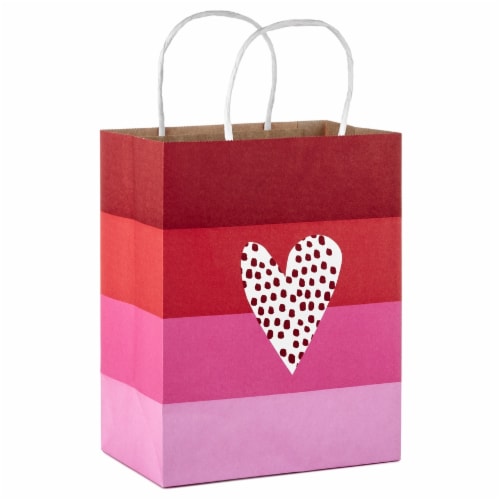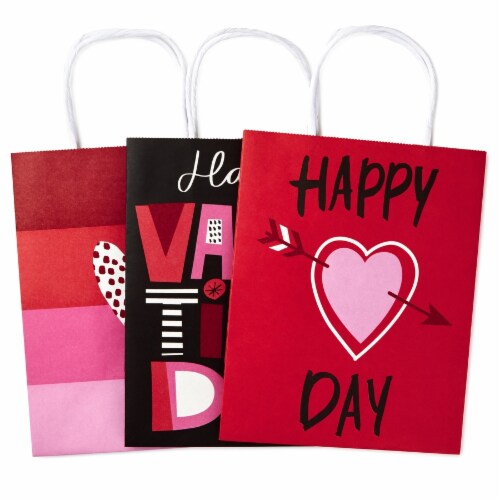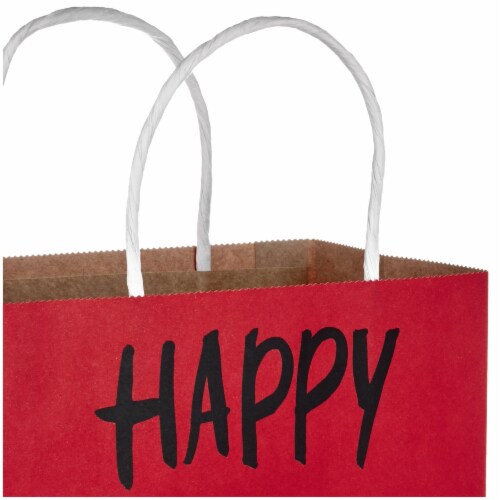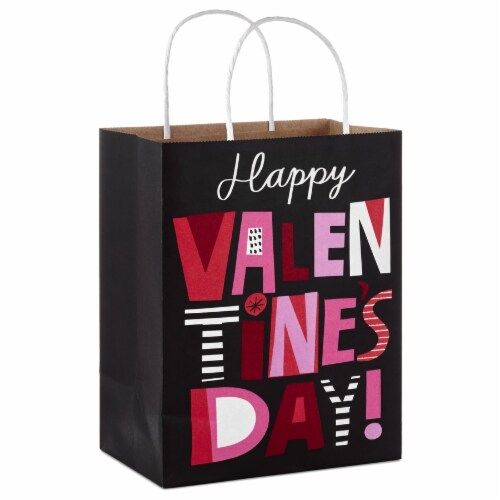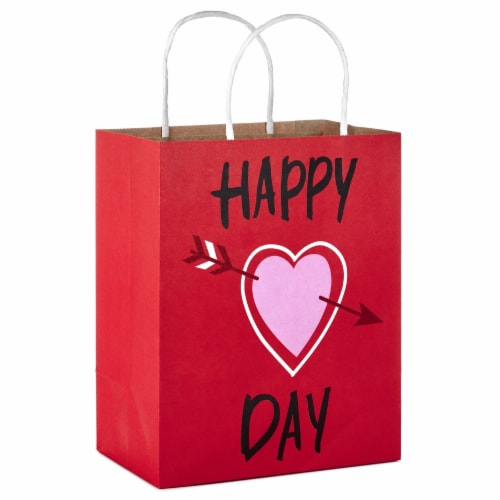 Valentine's Day Bag #73: Hallmark Medium Stiff Handle Gift Bag Bundle (Valentine's Hearts)
Bags in assorted designs are perfect for holding candles, figurines, a scarf, standard sized books, jewelry, or chocolates.
Medium gift bags measure 7.75" wide x 9.75" tall x 4.75" deep and can support up to five pounds.
Pack includes three gift bags in assorted designs featuring hearts, stripes, and "Happy Valentine's Day" lettering; one bag in each design.
Festive, colorful patterns make your gifts to friends and family stand apart. Buy in bulk to give small presents to everyone you love!
Crafted with high-quality paper materials, all Hallmark gift bags are made with paper from well-managed forests.
This bundle of sweet gift bags is perfect for sharing the love this Valentine's Day. Three bags in assorted designs each feature a unique pattern to make every present feel just a little more special. Pair with Hallmark's tissue paper for an effortless gift presentation for several of your favorite people. The Hallmark brand is widely recognized as the very best for greeting cards, gift wrap, and more. For more than 100 years, Hallmark has been helping its customers make everyday moments more beautiful and celebrations more joyful.
---