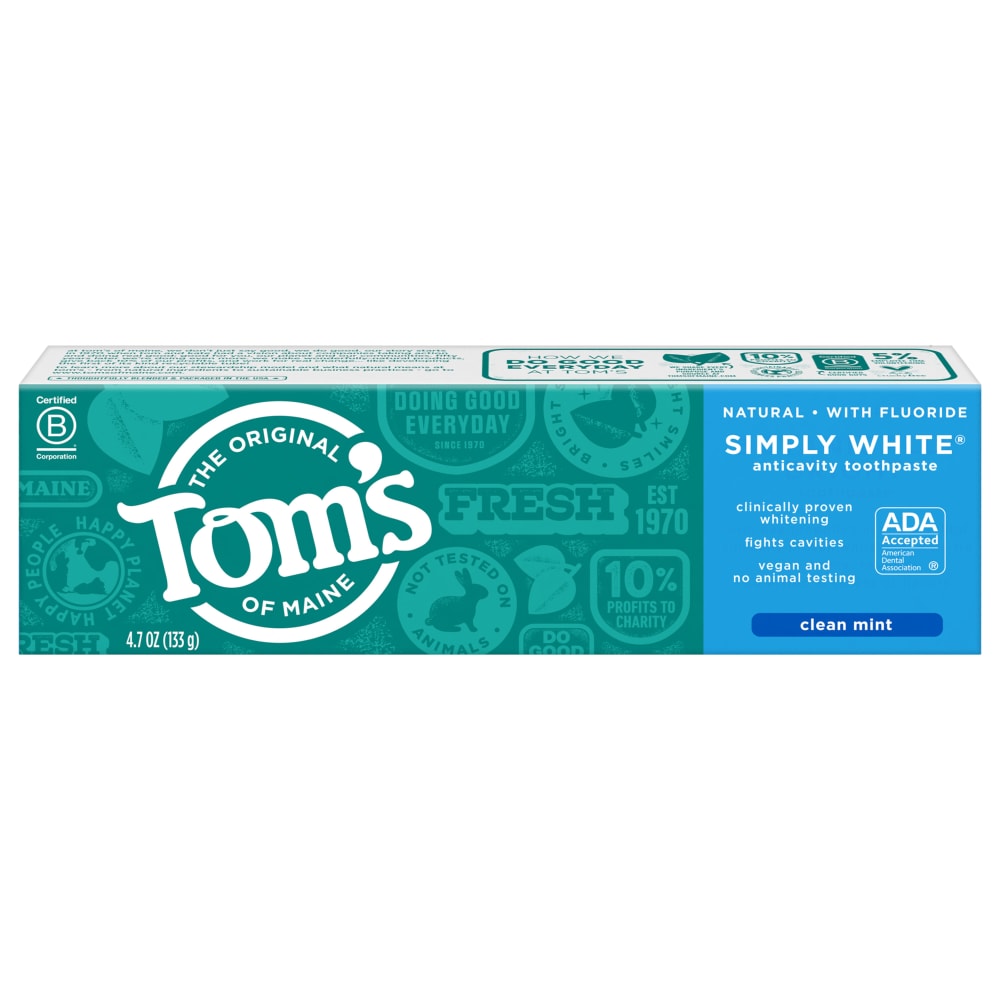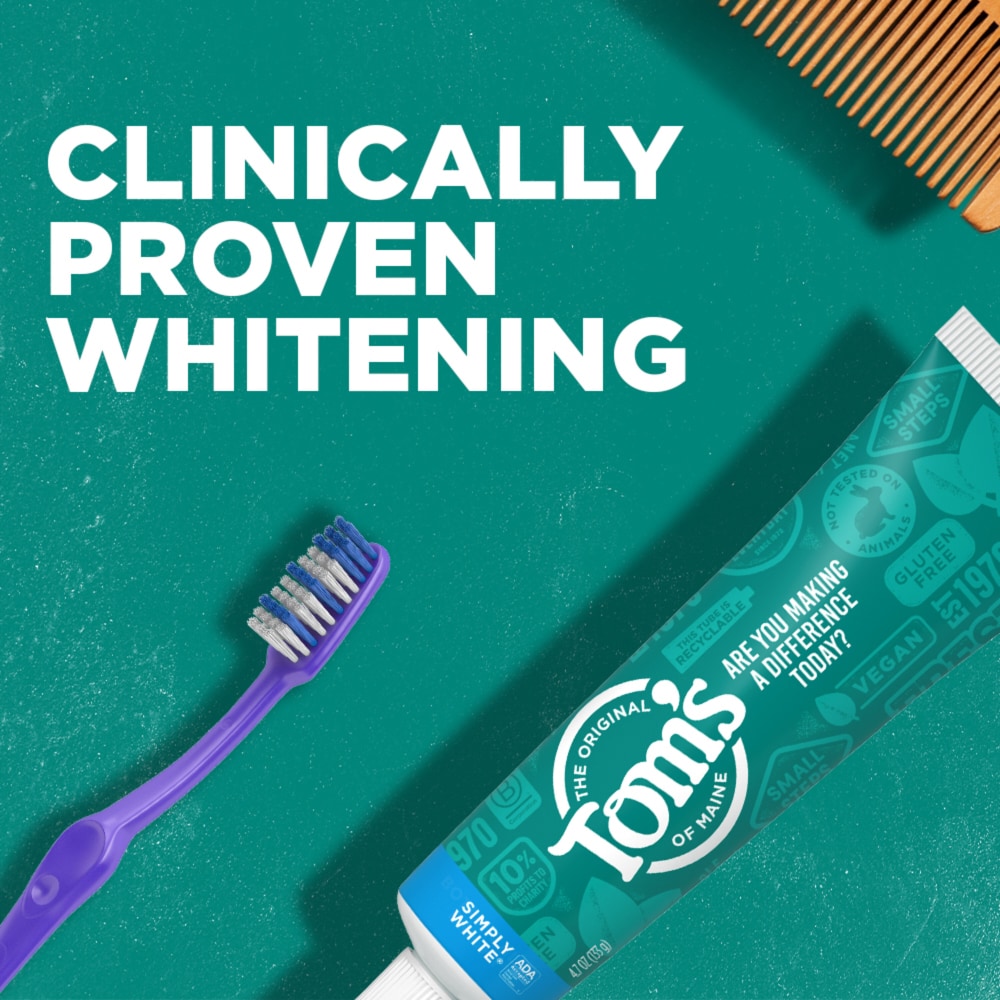 Toms Simply White Toothpaste
Smile with Natural Confidence.
The key to our effective formula is our natural silicas, derived from sand to improve cleaning and to gently whiten without bleaching ingredients or harsh abrasives. Simply White® toothpaste helps to restore the natural whiteness of your teeth. Try Simply White® for a bright, healthy smile that shows your natural confidence!
Natural
Whitening
Cavity Protection
Fresh Breath
Fluoride Toothpaste
Clean Mint
---