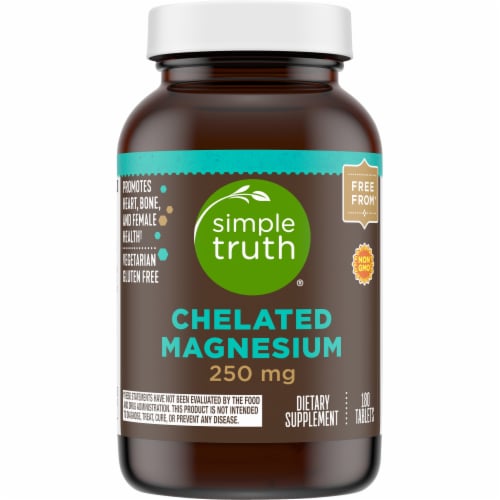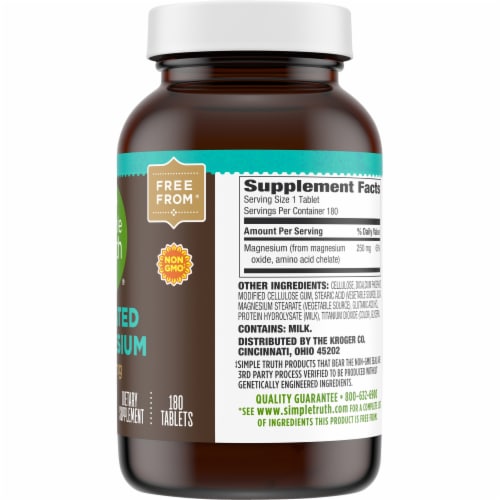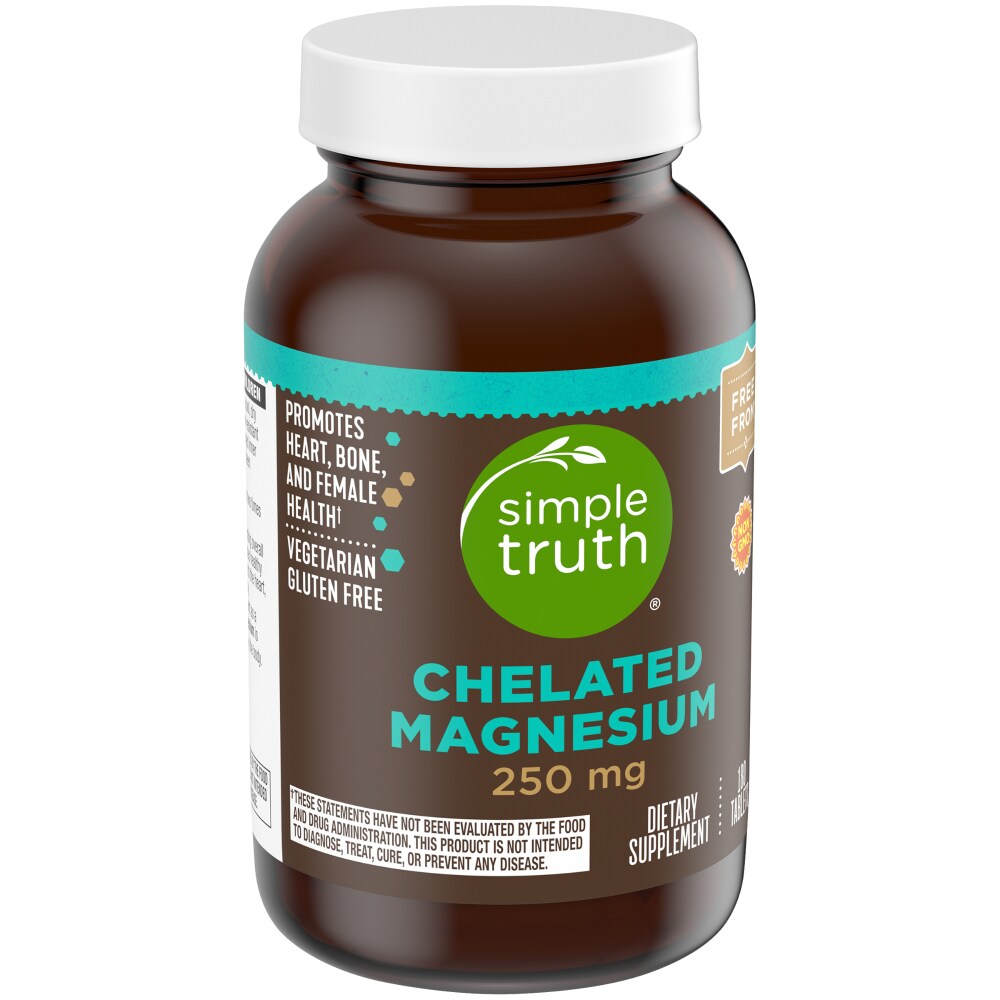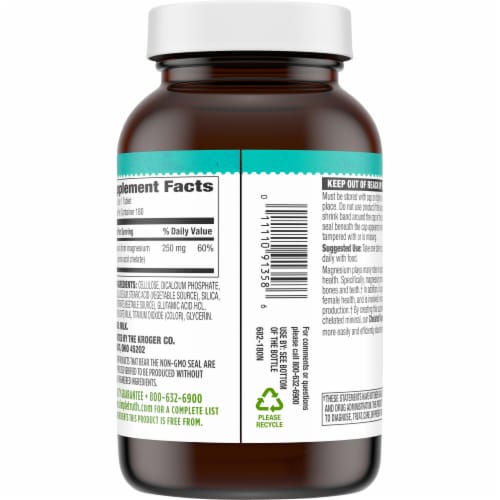 Simple Truth™ Chelated Magnesium Tablets 250 mg
Purchase Options
Located in Aisle 27 in Your Store
Magnesium plays many roles in supporting overall health. Specifically, magnesium promotes healthy bones and teeth. In addition, it supports the heart, female health, and is involved in energy production.
By creating this supplement as a chelated mineral, our Chelated Magnesium is more easily and efficiently absorbed by the body.
Dietary Supplement
Free From 101 Artificial Preservatives & Ingredients
Promotes Heart, Bone, and Female Health
Amino Acid
Gluten Free
CONTAINS NO artificial flavors or preservatives; no wheat, gluten, eggs, peanuts, tree nuts, soy, crustacean shellfish or fish.
---