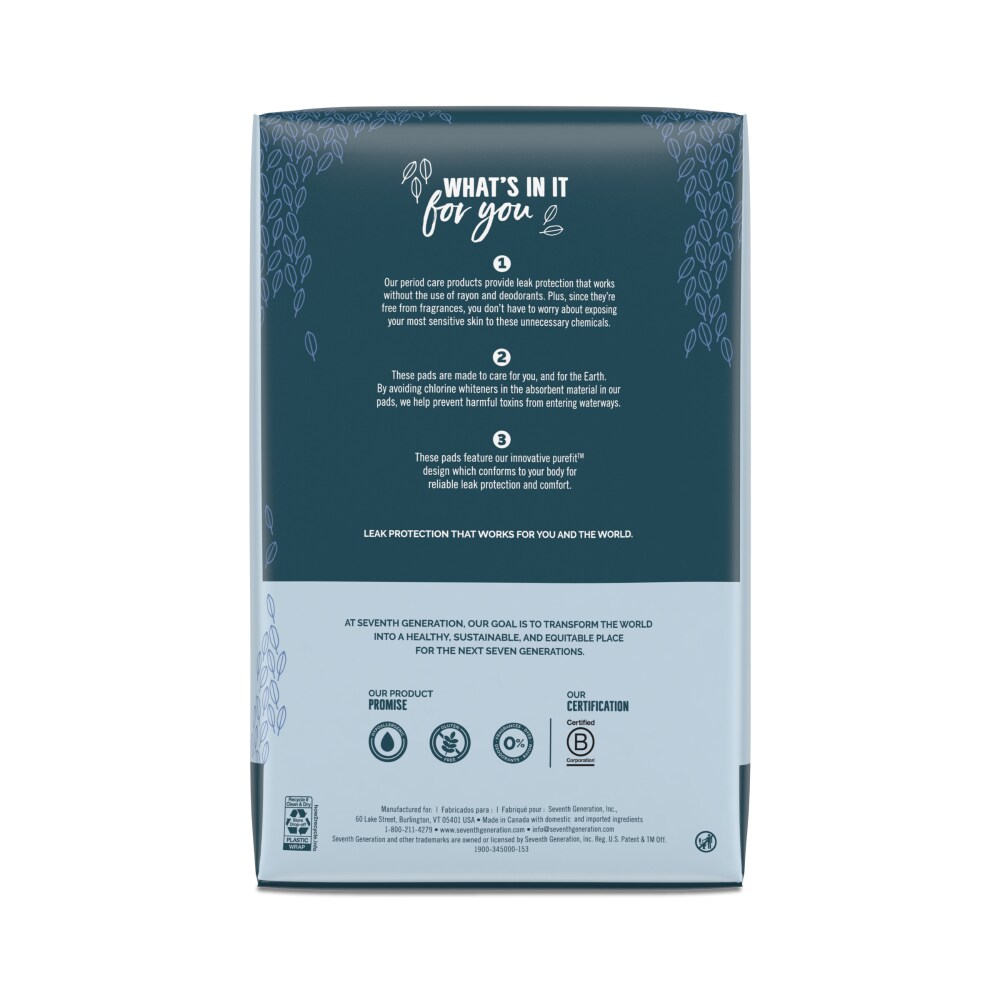 Seventh Generation Free & Clear Chlorine Free Regular Maxi Pads
Seventh Generation Free & Clear Maxi Pads feature our innovative PureFitdesign for an enhanced fit that safely traps fluid away from the skin to keep you dry. Our feminine products are made without fragrances or deodorants and are processed chlorine-free. These hypoallergenic fragrance-free maxi pads are gynecologist tested and made for your most sensitive skin.
Whitened without chlorine - no residues from chlorinated hydrocarbons, including dioxin-- Absorbent pulp is Totally Chlorine Free-- Safer for sensitive skin - free of irritating dyes or fragrances-- Secure, no-slip adhesive provides security-- Individually wrapped - clean, discreet, and practical-- Contoured pad curves for a comfortable fit-- Cottony soft cloth-like cover-- Packaged in recyclable polyethylene.
Your choice of our chlorine free ultra-thin pads helps reduce the amount of chlorinated toxins, including dioxin, polluting our air, water, and soil, and helps make the world a safer, healthier place for your family and generations to come.
Safe, Reliable, Comfortable Protection
Now You Can Get the Absorbency and Comfort You Want in a Maxi Pad that's Totally Chlorine Free
---