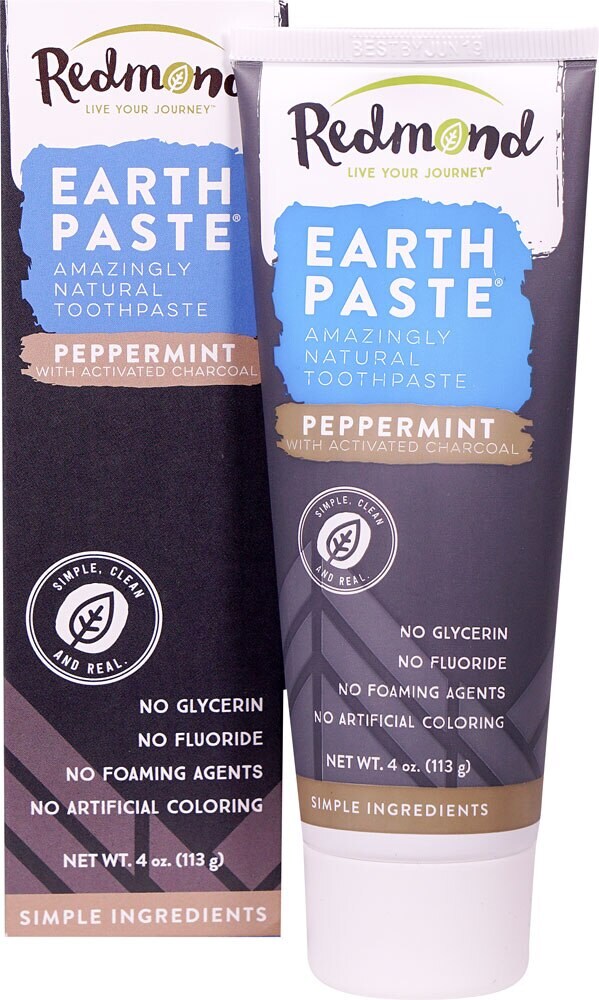 Redmond Earthpaste Activated Charcoal Natural Toothpaste
100% Natural Toothpaste That Works!
On a journey to create clean toothpaste for our families, we discovered something amazing: Toothpaste doesn''t need any of the chemicals most brands include! Earthpaste is vegan, gluten free, never tested on animals and amazingly effective. You won''t believe how clean your teeth feel!
Only 6 Ingredients
Redmond Clay » Activated Charcoal » Real Salt » Water » Xylitol » Essential Oils
Earthpaste Is Delicious - Wild-harvest essential oils will make you want to smile
Earthpaste Is Ugly - We don't add chemicals to make it white!
Earthpaste Doesn't Foam - You'll think it's weird, then you'll decide it's amazing.
All Natural
Vegan
No Glycerin
No Fluoride
No SLS
No Coloring
---