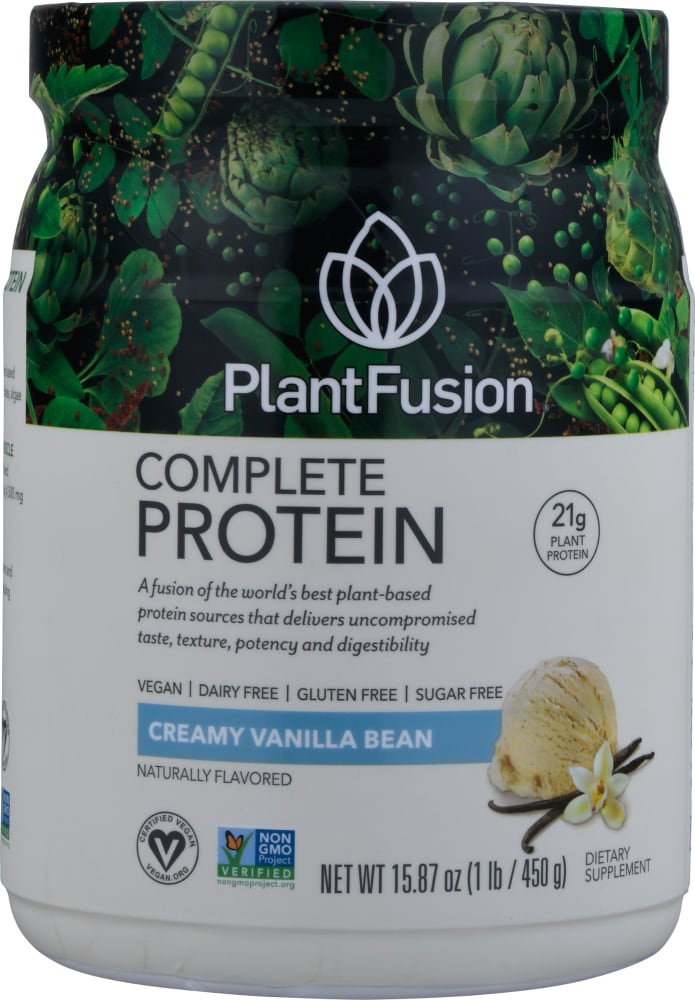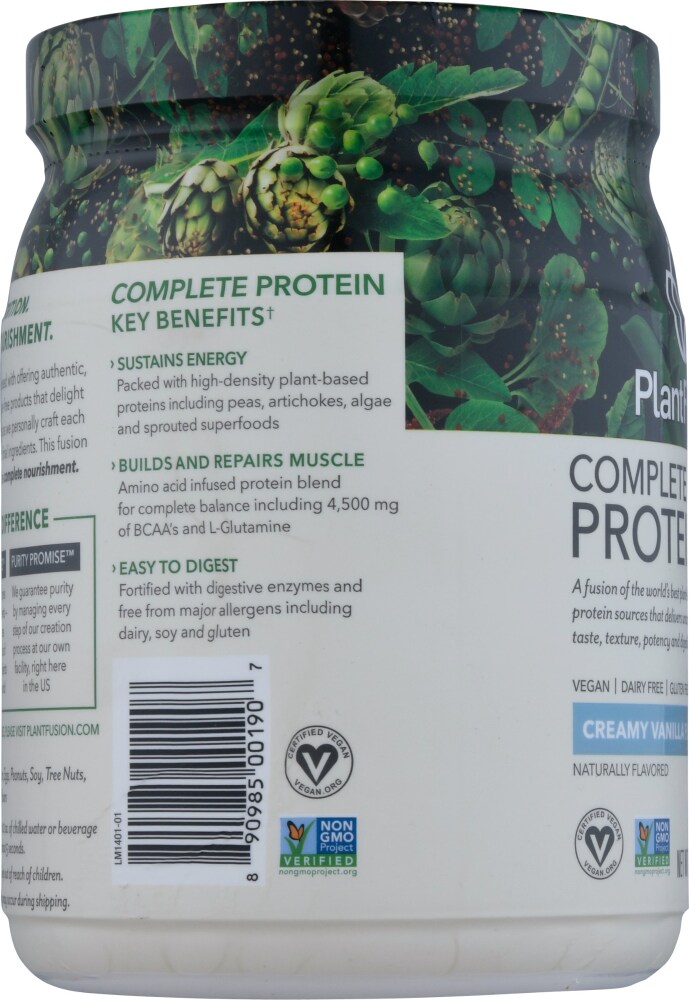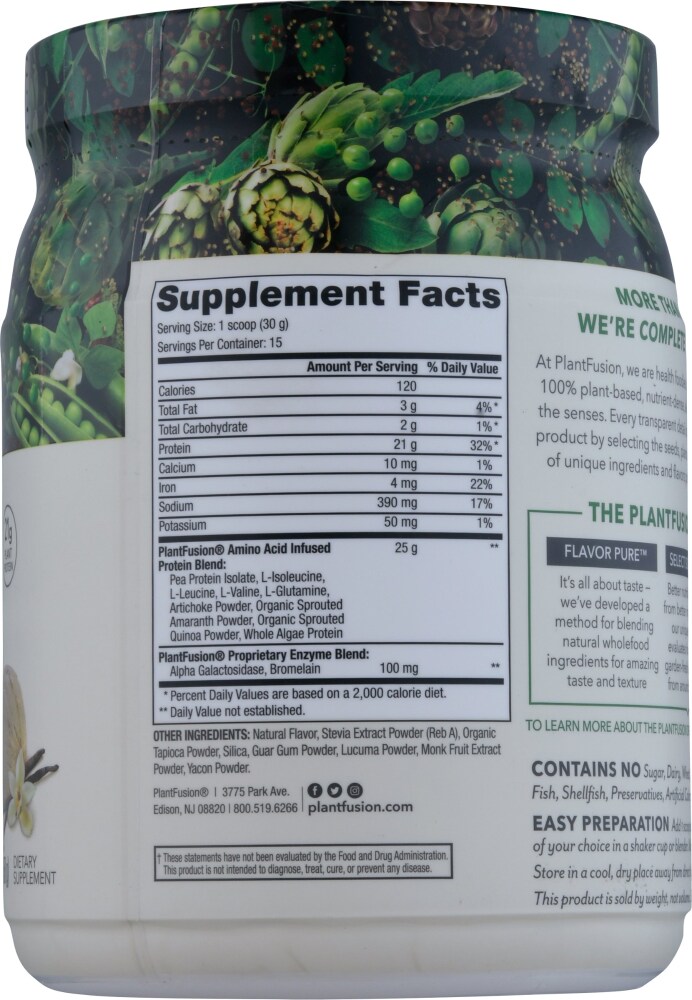 PlantFusion Vanilla Bean Plant Protein Powder
---
A fusion of the world's best plant-based protein sources that delivers uncompromised taste, texture, potency and digestibility.
Natural has never tasted so good.
Four of the world's most potent plant protein sources, fortified with key amino acids and digestive enzymes to create an uncompromising fusion of taste, potency and digestibility - all in one.
Easy to digest because it's free of all major allergens like dairy, soy and gluten.
Compares to whey protein in amino acid density and balance.
Naturally-crafted gourmet flavors that make you look forward to the next shake.
Branched Chain Amino Acids 4500mg
Glutamine 3350 mg
Enzyme Blend 100mg
21G Plant Protein
Non-GMO Promise
Gluten Free No Dairy No Soy Vegan Hypoallergenic
---