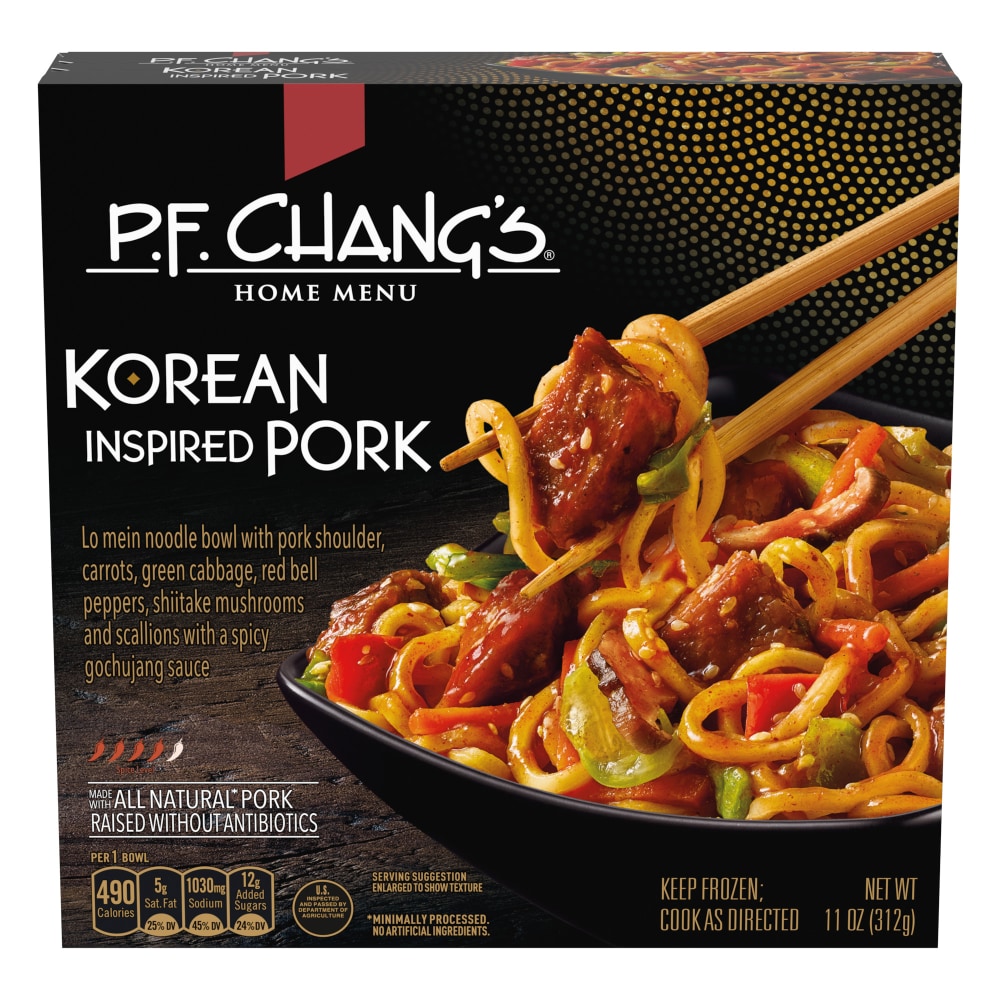 P.F. Chang's Home Menu Korean Inspired Pork
Enjoy an authentic Asian dining experience at home with P.F. Chang's Korean Inspired Pork Noodle Bowl. Delicious lo mein noodles are combined with pork shoulder and carrots, green cabbage, red bell peppers, shiitake mushrooms, and scallions. A spicy gochujang sauce is the perfect complement. You'll get 24 g protein in a microwavable bowl that's ready in minutes. You can stay in but eat like you didn't.
P.F. CHANG'S and P.F. CHANG'S HOME MENU are registered trademarks owned by P.F. Chang's Bistro, Inc. and are used with permission.
---