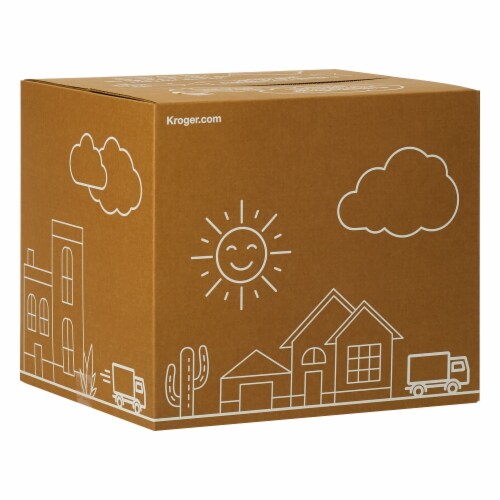 Hover to Zoom
Kroger Health: Pantry Staples
Product Details
Nourishing foods are at the core of our health and incorporating them into our eating pattern comes easily with the right inspiration. That's why the Kroger Health Dietitians have curated these Kroger Health: Pantry Staples, filled with nutritious shelf-stable ingredients inspiring you to think outside the box to eat healthfully. You can use these items together to create delicious balanced meals, or alongside ingredients you may already have on hand.
Contains approximately 14-18 meals and 4-8 snacks, depending on serving size
Contents provides nourishing food for 1 adult for approximately 3-5 days
Dietitian curated recipes and meal prep ideas available for these items
What's Inside?
No Salt Added Cut Green Beans – 2 – 14.5oz Cans
Sweet Golden Corn – 1 – 15.25oz Can
Mandarin Oranges in Juice – 1– 16 oz 4 pack
Black Beans No Salt Added – 2 – 15.5oz Cans
Great Northern Beans – 2 – 15oz Cans
No Salt Added Diced Tomatoes – 2 – 14.5oz Cans
Creamy Peanut Butter – 2 – 16oz Jars
Premium Chunk White Chicken – 5 – 12.5oz Cans
100% Whole Wheat Thin Spaghetti – 1 – 16oz Box
Quick 1 Min Whole Grain Oats – 1 – 18oz Box
90 Second Brown Rice – 3 – 8.8oz Packs
Traditional Spaghetti Sauce – 1 – 24oz Jar
Raisins – 2 – 6 packs of 1 oz boxes
Chunk Light Tuna in Water – 1 – 5oz 4 pack
---