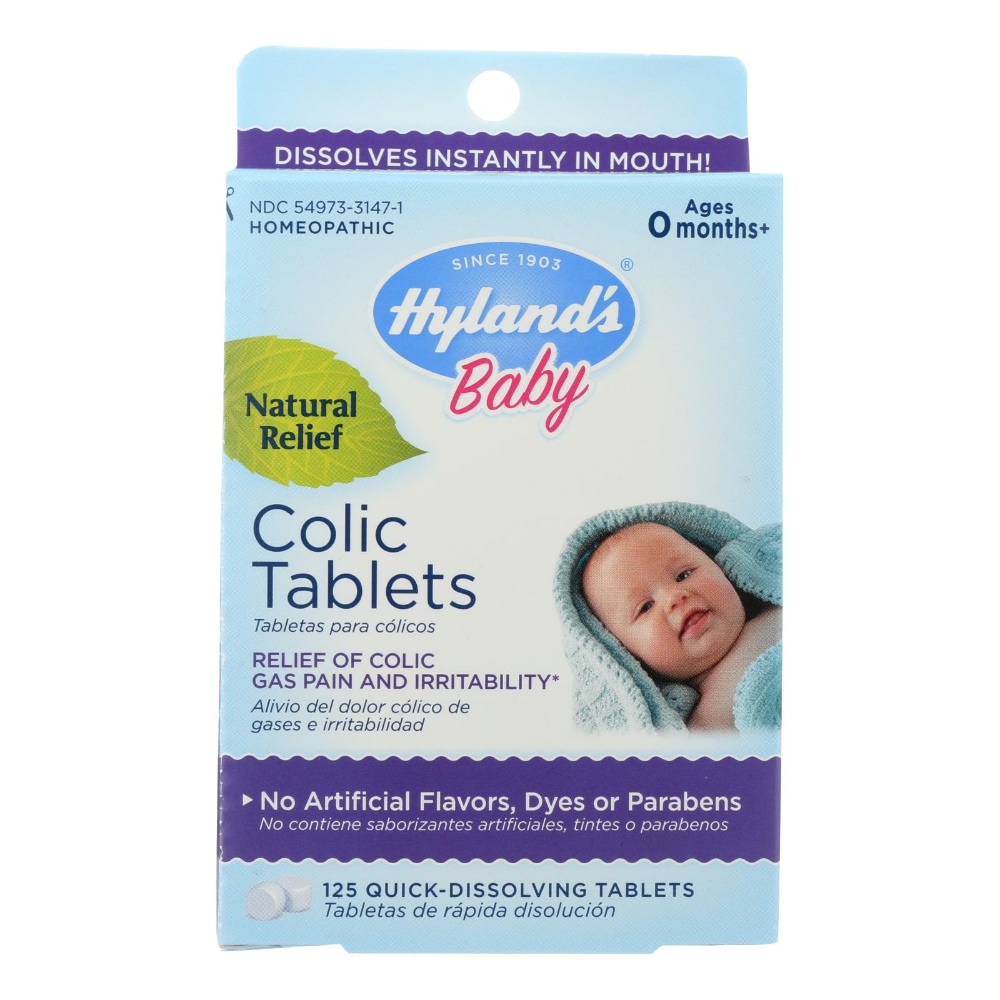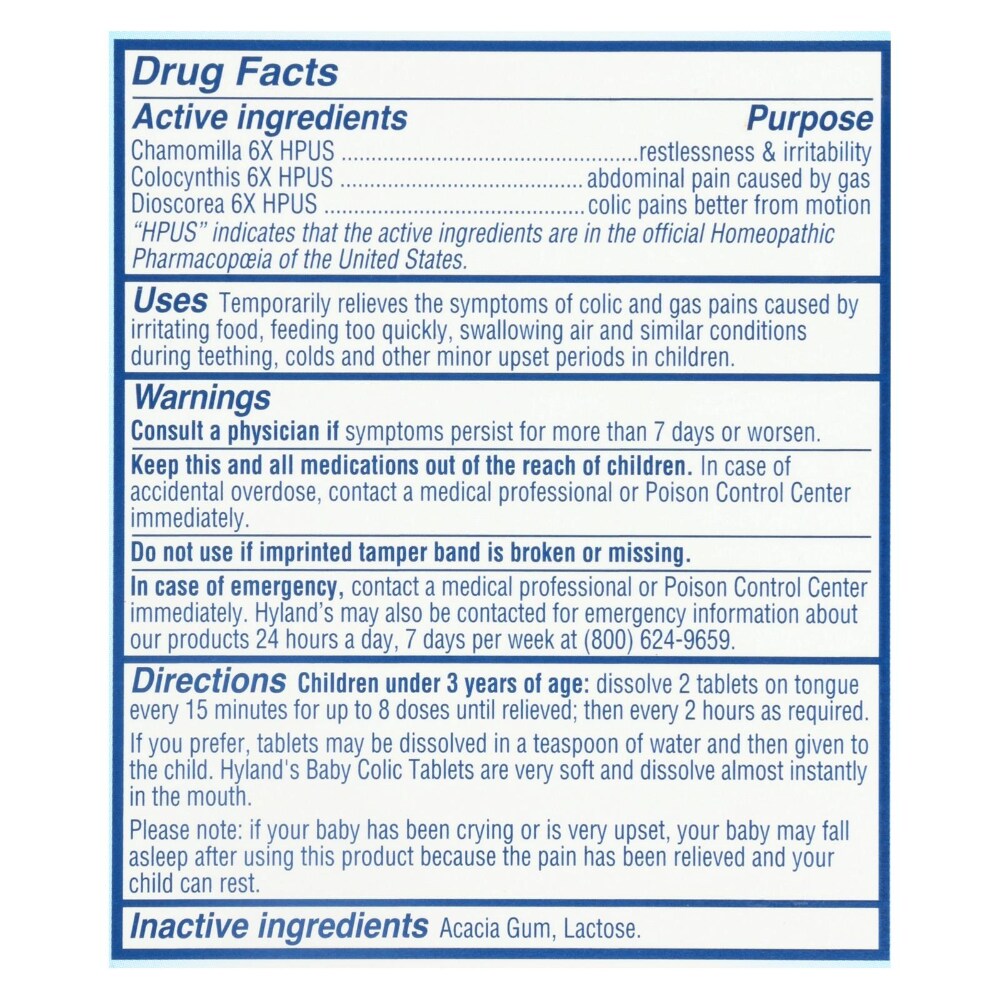 Hyland's Baby Colic Tablets
---
Temporarily relieves the symptoms of colic and gas pain caused by irritating food, feeding too quickly, swallowing air and similar conditions during teething, colds and other minor upset periods in children.
100% Natural
Relieves Colic
Gas Pain and Irritability
Soft Tablets Dissolve Instantly
No Artificial Flavors, Dyes or Parabens
Homeopathic
Made in USA
*These statements have not been evaluated by the Food and Drug Administration. This product is not intended to diagnose, treat, cure, or prevent any disease.
---