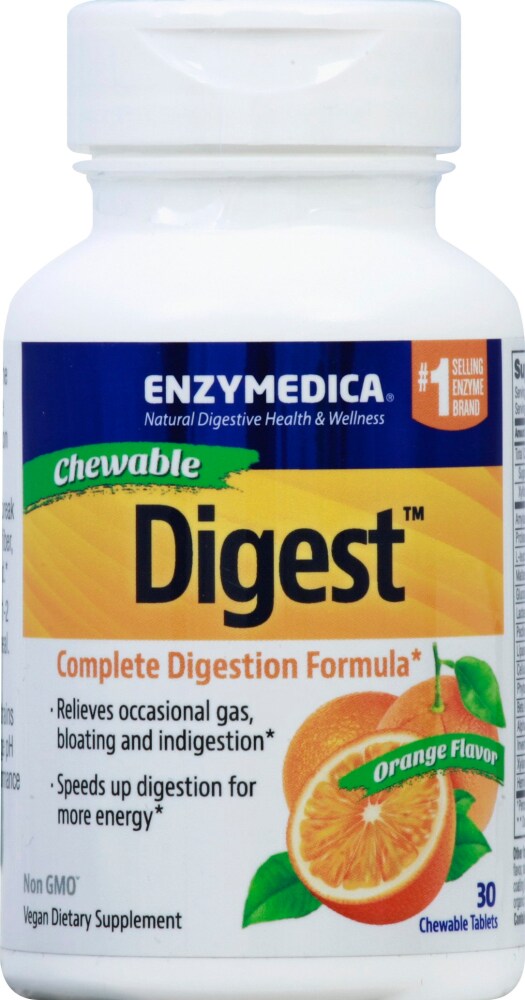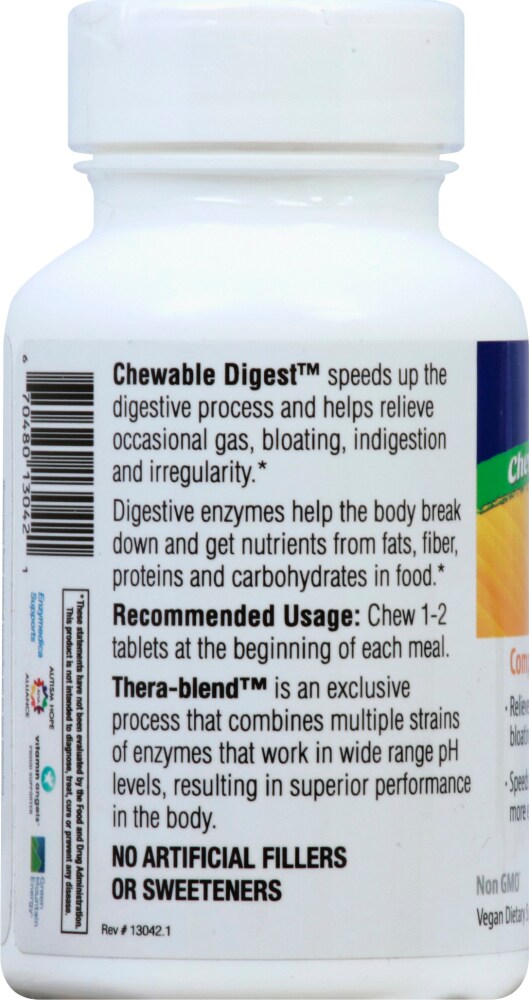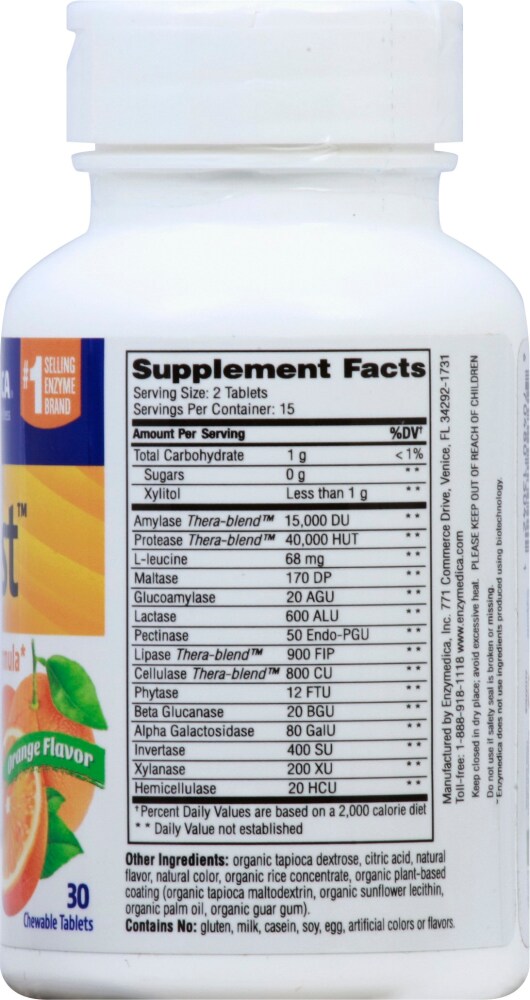 Enzymedica Chewable Digest™ Orange
30 Chewable Tablets
UPC: 0067048013042
---
Chewable Digest™ speeds up the digestive process and helps relieve occasional gas, bloating, indigestion and irregularity.
Digestive enzymes help the body break down and get nutrients from fats, fiber, proteins and carbohydrates in food.
Thera-blend™ is an exclusive process that combines multiple strains of enzymes that work in wide range pH levels, resulting in superior performance in the body.
*These statements have not been evaluated by the Food and Drug Administration. This product is not intended to diagnose, treat, cure, or prevent any disease.
---