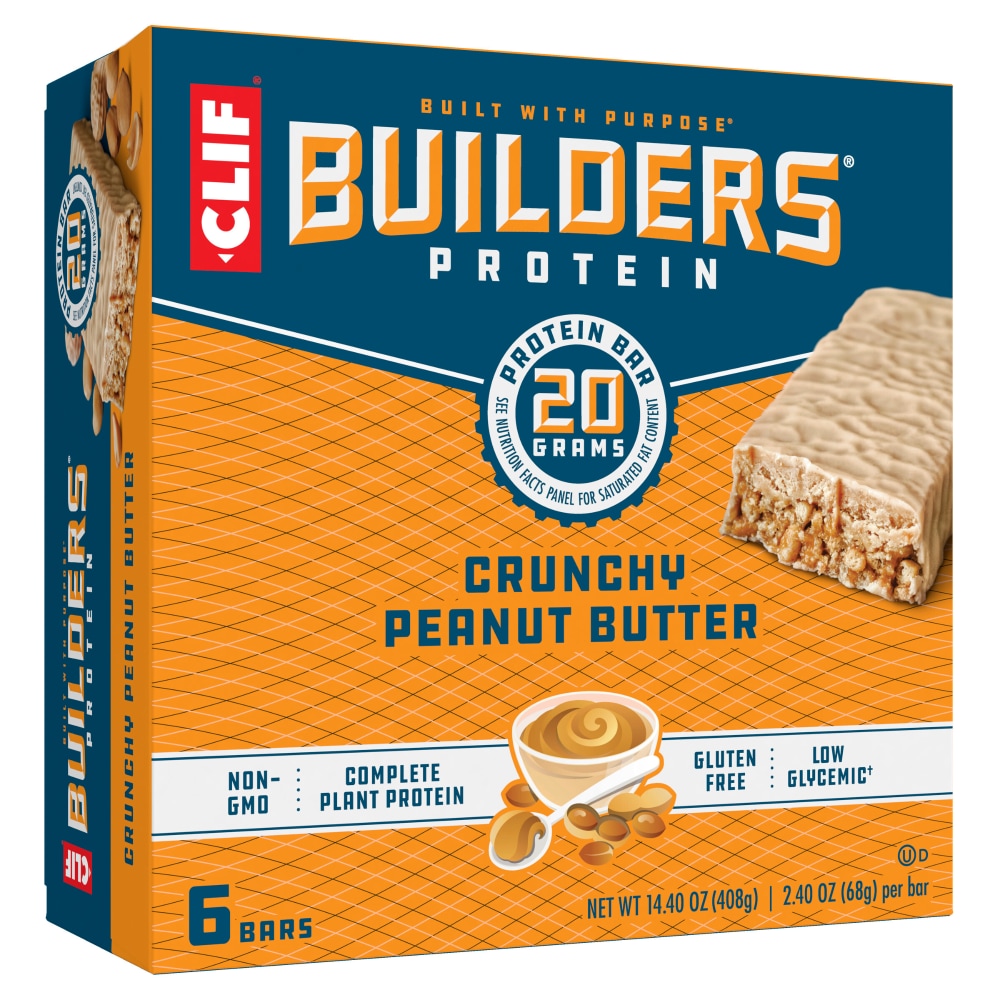 Clif Builder's Crunchy Peanut Butter Protein Bars
6 ct / 2.4 oz
UPC: 0072225216858
---
FYou're a worker. Whether it's in the gym or on the jobsite, you're constantly building and striving for something great. That's why we made CLIF Builders protein bars with 20 grams of complete protein and essential amino acids to help repair and build muscle. And because we make every ingredient count, you don't have to sacrifice taste or texture to get all the benefits of a protein bar that works as hard as you. No chocolate here, just a heap of crunchy, peanut-buttery, protein-packed goodness.
CLIF Builders protein bars have newly designed wrappers, but we didn't change any flavor. They remain a tasty choice for anyone looking for a protein boost with a winning texture.
CLIF Builders protein bars are now gluten free. That's right, and they're made from non-GMO and low-glycemic-index ingredients for prolonged levels of energy.
---