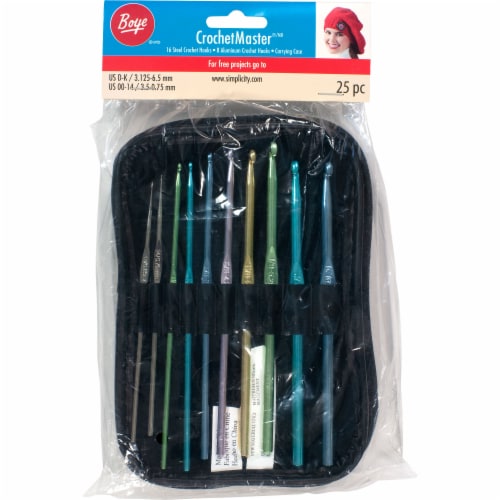 Hover to Zoom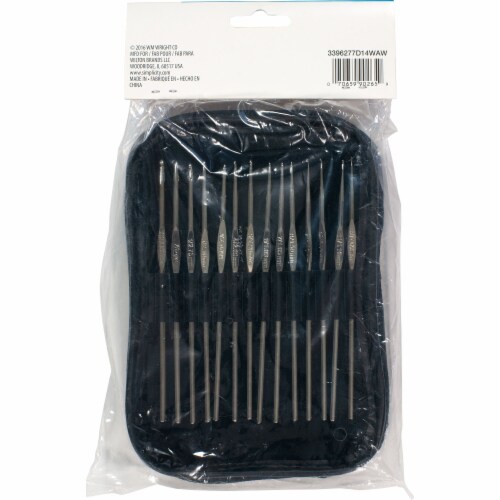 Hover to Zoom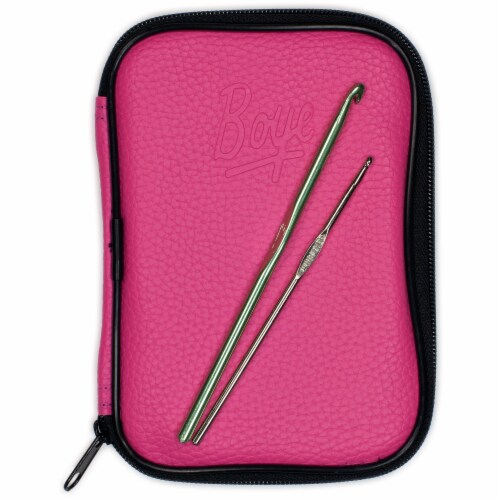 Hover to Zoom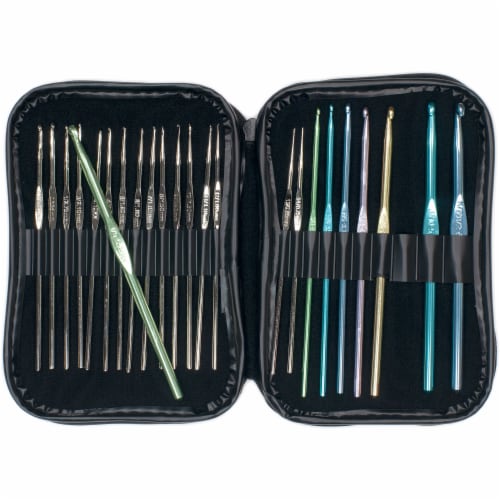 Hover to Zoom
Boye® CrochetMaster Steel and Aluminum Crochet Hook Set
Product Details
This set of steel and aluminum crochet hooks from Boye® comes in a convenient carrying case zippered on three sides to lay open flat. Sizes are marked on each hook for easy identification. Whether you're a novice or an experienced crocheter, this versatile assortment of hooks will allow you to make a wide range of creative projects. Featuring high-grade lightweight construction, the hooks feature rounded heads to prevent snagging and splitting.
Set makes a great gift for beginner or experienced crocheters.
Convenient carrying case with zipper closure provides organization and portability.
Hooks have rounded heads to prevent snagging and splitting.
Set contains 16 steel hooks and 8 aluminum hooks.
Steel sizes (US): 00 (3.5mm), 0 (3.25mm), 1 (2.75mm), 2 (2.5mm), 3 (2.1mm), 4 (2mm), 5 (1.9mm), 6 (1.8mm), 7 (1.65mm), 8 (1.5mm), 9 (1.4mm), 10 (1.3mm), 11 (1.1mm), 12 (1mm), 13 (0.85mm), and 14 (0.75mm).
Aluminum sizes (US): D (3.25mm), E (3.5mm), F (3.75mm), G (4.25mm), H (5mm), I (5.25mm), J (5.75mm), K (6.5mm).
Case measures approximately 7 inches x 5 inches x 0.875 inches and is made of durable canvas.
---