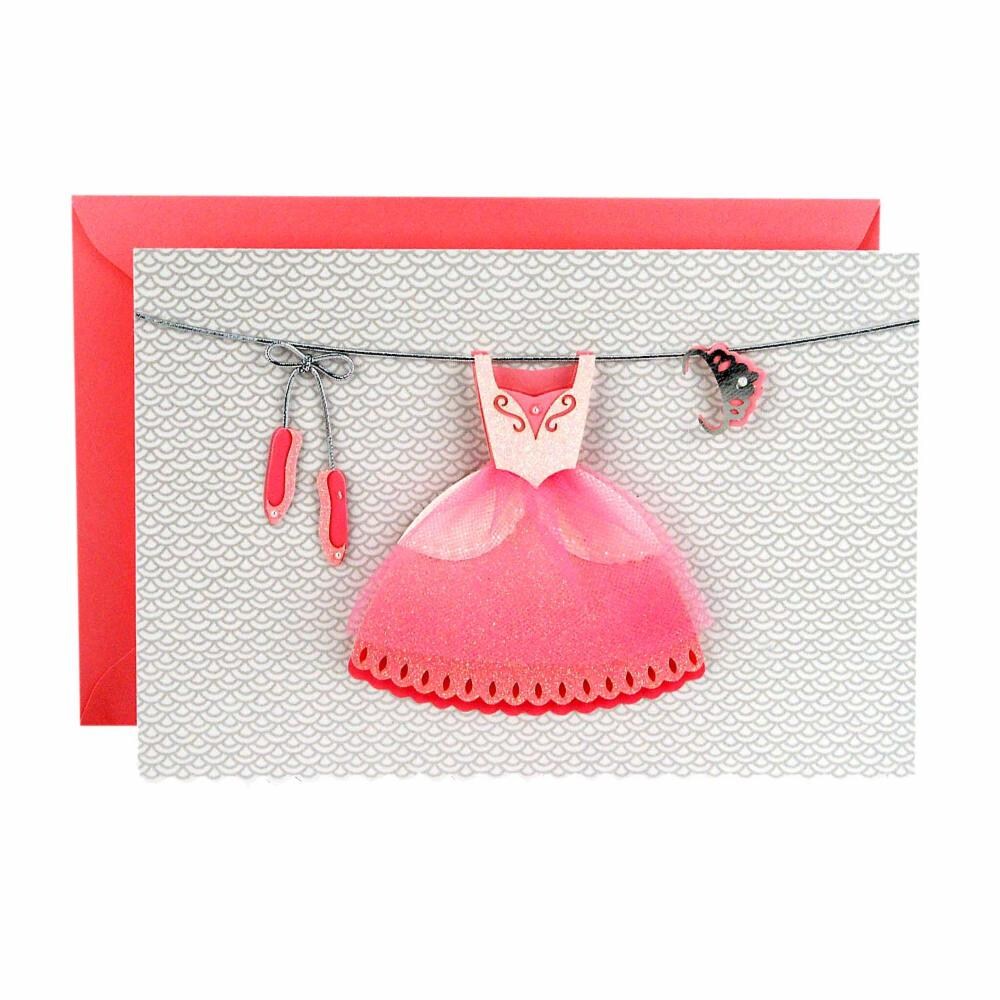 Birthday Card for Kid (#2): Hallmark Signature Greeting Card - Ballerina Princess
1 ct / 5 in x 7.2 in
UPC: 0000920028030
• Inside Message: Hope your day is as happy as you make so many of mine. Wishing the sweetest of birthdays to you.
• Includes one card and one envelope.
• Card size is 5 inches wide by 7.2 inches long
• Printed on high quality paper stock, this birthday card is a sweet way to wish a special kid a special day.
• Hallmark Signature birthday cards offer stylish shoppers a curated and considered line of upscale and unique cards and gifts that reflect their personal style and make an immediate and lasting impression.
---