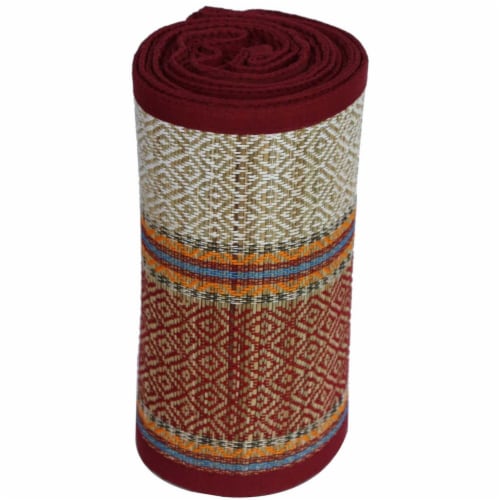 Hover to Zoom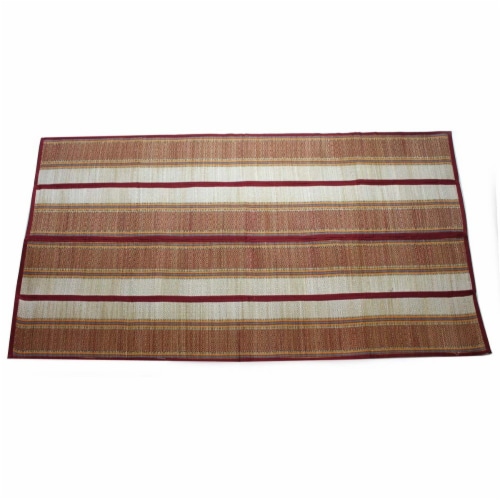 Hover to Zoom
Benzara Indoor and Outdoor Woven Straw Yoga Beach Mat
Product Details
Woven Straw Yoga Beach Mat For Indoors And Outdoors, Multicolor
This light weight hand woven mat is made up of quality material and finished with red color fabric on the borders along with neutral hand woven pattern. Designed elegantly, this mat will be great for both indoor and outdoor usage. It is an ultimate choice, feels like wrapped in this garden of earthly delights. Also, It can easily be folded and can be carried from one place to another, be it any picnic or yoga sessions.
Made up of quality material that makes it one feels close to nature and will not stick to your body
It is light weight and can easily be carried along like for picnic, beaches, yoga classes, etc.
Can use this while travelling as it easily folded and will not acquire much space
Features aesthetic hand woven design that makes it distinct from others in its category. It measures 68"L x 37"W x 1"H.
Designed with the vision of providing a distinctive edge to your daily yoga sessions along with the earthy comfort.
Material: Natural
Color: Multicolor
Product Dimensions (W x D x H): Product 1: 37 x 68 x 0.1
---