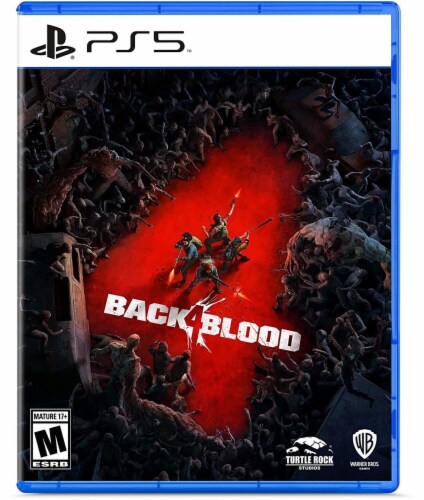 Hover to Zoom
Product Details
Back 4 Blood is a thrilling cooperative first-person shooter from the creators of the critically acclaimed Left 4 Dead franchise. You are at the center of a war against the Ridden. These once-human hosts of a deadly parasite have turned into terrifying creatures bent on devouring what remains of civilization. With humanity's extinction on the line, it's up to you and your friends to take the fight to the enemy, eradicate the Ridden, and reclaim the world.
Coop Campaign with a 4-player co-op story campaign. Challenging missions. 8 customizable Cleaners, one of the immune survivors, and a range of lethal weapons and items. Strategize against an ever-evolving enemy bent on your total destruction.
Multiplayer, Play in PVP. A new "roguelike" card system creates different experiences every time. The Dynamic Game Director is constantly adjusting to player actions, for exciting fights, extreme gameplay diversity, and tougher legions of Ridden.
---