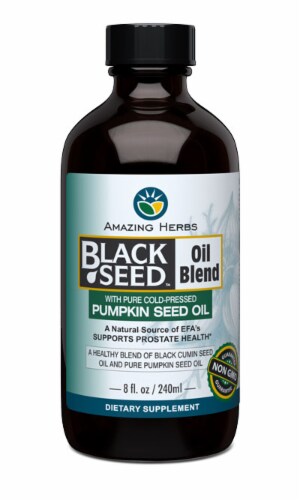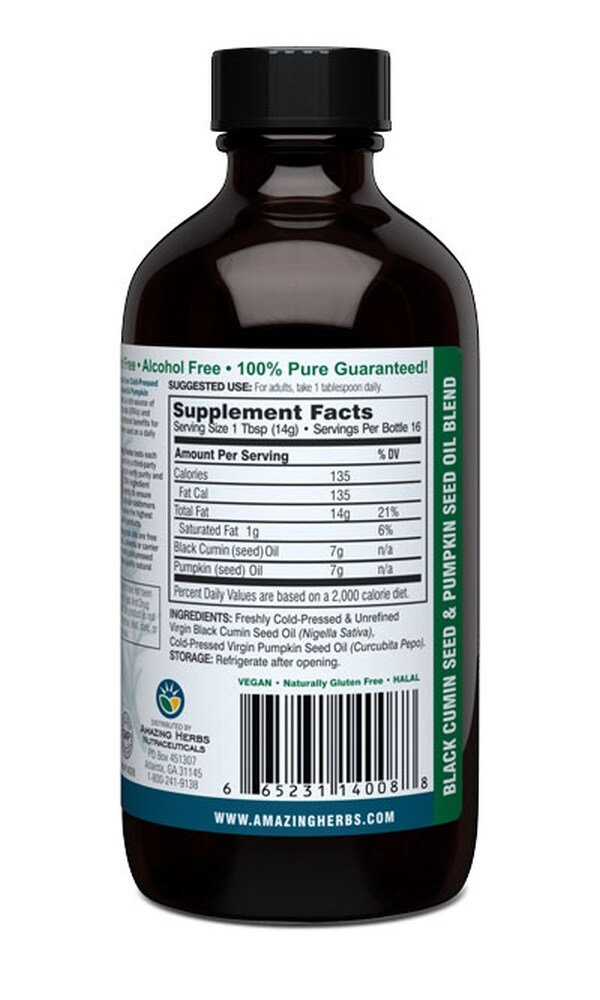 Amazing Herbs Black Seed Oil with Pumpkin Seed Oil
8 fl oz
UPC: 0066523114008
---
Amazing Herbs cold-pressed black Seed & Cold-Pressed Pumpkin Seed Oil Blend is a rich source of essential fatty acids (EFA's) and offers many nutritional benefits for good health when used on a daily basis.
With Pure Cold-Pressed Pumpkin Seed Oil
A Natural Source of EFA's
Supports Prostate Health
A Healthy Blend of Black Cumin Seed Oil and Pure Pumpkin Seed Oil
Non-GMO • Vegan • Gluten Free
Solvent Free • Alcohol Free • 100% Pure Guaranteed
*These statements have not been evaluated by the Food and Drug Administration. This product is not intended to diagnose, treat, cure, or prevent any disease.
---